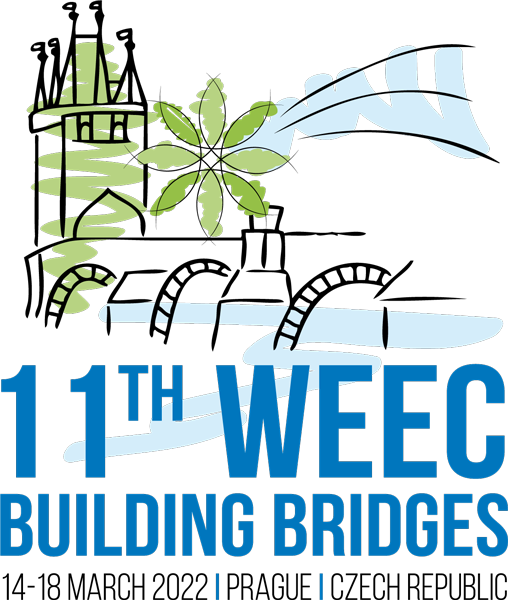 The 11th World Environmental Education Congress is dedicated to "Building Bridges in Times of Climate Urgency". The WEEC will take place from 14-18 March 2022, for the first time in its history, both on-site in Prague and online. One parallel section will focus on re-thinking environmental education from an arts & ethics perspective. Abstracts can be submitted until 31 August 2021.
---
How can environmental and sustainability education contribute to overcoming the disjunction that is separating people from nature? How can we support a more sustainable, equitable, and relational way of being in the world? The WEEC will try to help building bridges between:
different approaches to environmental education and education for sustainable development
researchers and practitioners around the world
formal, non-formal, informal, and community education
national strategies in environmental education
The WEEC congresses connect all actors at the international level in the field of environmental education. Since 2003, the Network has organized 10 world Congresses, which have seen the participation of thousands of people from over 100 different countries: university professors, government officials and international organizations, journalists, political representatives, businesses, NGOs, … The Network operates in accordance with the UN and its agencies in collaboration with educational, research, and cultural and scientific organizations at the international, regional, national and local levels such as UNEP, UNESCO, UNECE, UN-CSD Education Caucus, and Regional Centers of Expertise.
Call for Papers for parallel section: "Re-thinking environmental education from an arts & ethics perspective"
How do we move beyond mainstream capacities for science, logic, and linguistic representations in the field of education? How do we engage philosophy, diverse forms of knowing, and our creative capacities to develop a deeper understanding of our world – and ourselves within it?
The 11th World Environmental Education Congress invites those who are interested in the intersection of the arts, ethics, and environmental education to collaborate and jointly develop a program that will be based on presentations, workshops and discussions. In the process of preparing this parallel section the organizers strive to develop a community of researchers, teachers, artists and all those who are interested in supporting humanistic and educational principles, based on values, activism, playfulness, future visioning, and poetry in all its forms, as a way of taking responsibility for the future of the planet. Working together on the philosophy/arts/environmental science interface may bring new insights not only in environmental education, but also in educational theories and practice as such.
The chairs of this section are: Bob Jickling (Lakehead University), Jana Dlouhá and Laura Henderson (Charles University Environment Centre). Learn more here: https://weec2022.org/programme/themes/#themes3