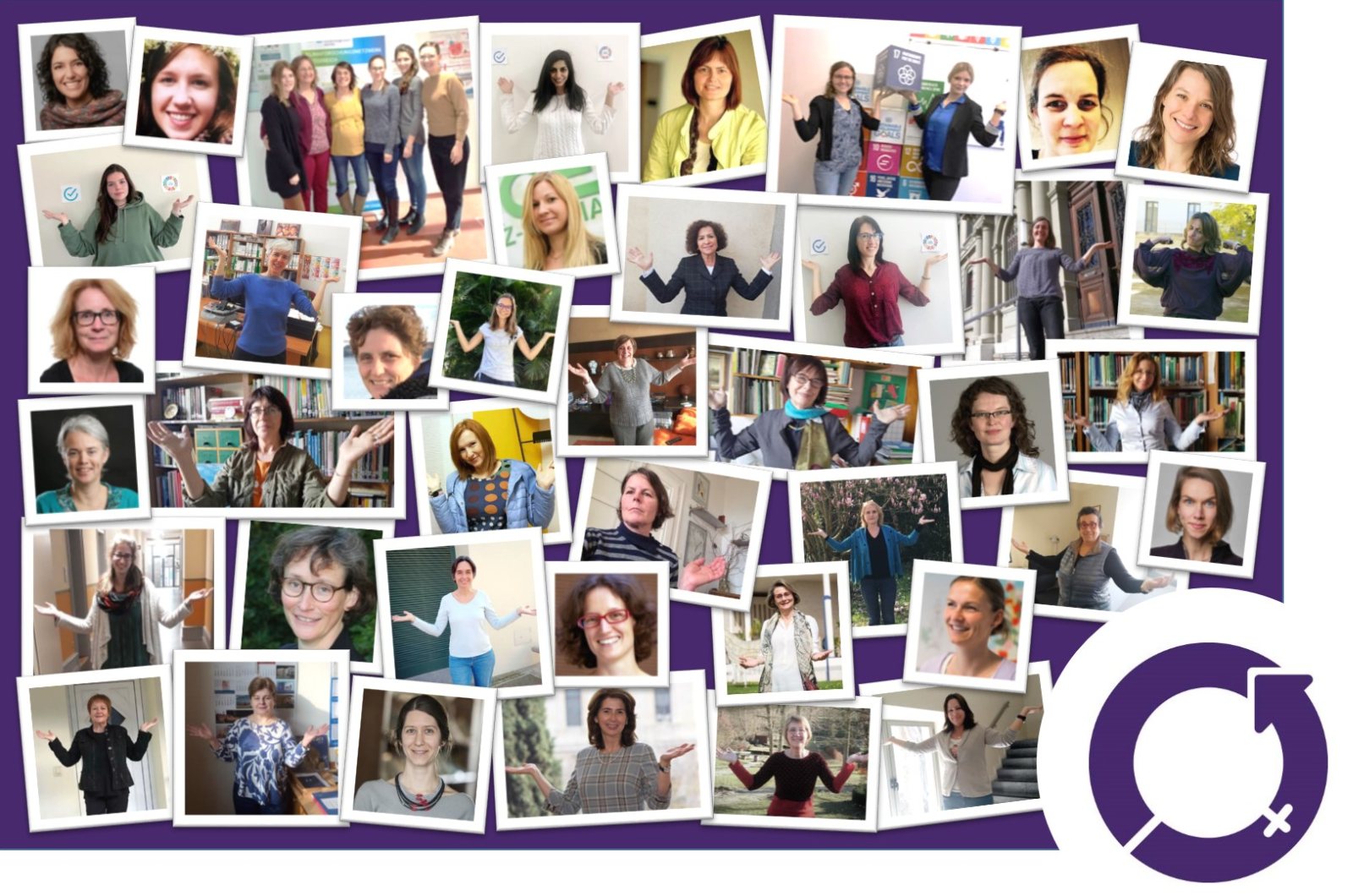 International Women's Day is an opportunity to consider how women are advancing the 2030 Agenda on Sustainable Development in higher education. The COPERNICUS Alliance would like to celebrate contributions to the SDGs made by women working and studying in our member institutions – while also calling for action to accelerate moves to achieve gender balance across the higher education system and all other institutions.
---
Click on the photos and read more about the efforts made and achievements accomplished by #COP_Alliance women! Let's all help create a #BalanceforBetter world!
---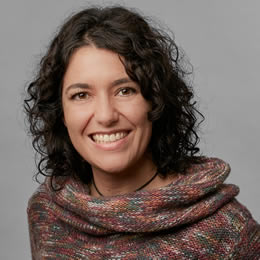 Berta Martín López, Junior professor for Sustainability Science, Leuphana University of Lüneburg
"My research focuses on understanding the dynamics of socio-ecological systems at different spatial scales, from local to global. My work seeks to understand the role of values, knowledge and institutions in supporting transition pathways towards sustainability, with particular emphasis on the role of informal institutions, local ecological knowledge, and gender perspectives (Goals 5, 15 and 16)."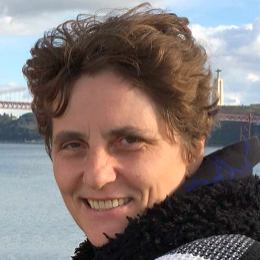 Anne-Mieke Vandamme, Professor, Faculty of Medicine, KU Leuven
"I trained as a biochemist and hold a PhD in Sciences. I am a specialist on molecular epidemiology of HIV, HTLV, HCV, DENV and ZIKV, HIV and HCV drug resistance testing in clinical context, and bioinformatics technology. I consider that the educational system is not providing enough tools for future generations for addressing complex and wicked problems. Therefore, I co-founded the Institute for the Future and the Honours Programme 'Transdisciplinary Insights' at the KU Leuven with the goal of incubating transdisciplinary projects providing alternative solutions to today's major problems in the framework of the Sustainable Development Goals."
Anna Maria Geli, Professor, former rector, Universitat de Girona
"I have spent all my professional career supporting the sustainability agenda at the higher education level. I was the initiator and manager of a pioneering project and network (ACES) that brought together different universities in Europe and Latin America to define a framework for embedding sustainability within the higher education curricula. As a former rector of the University, I developed and supported sustainability actions and processes institutionally and headed the sustainability commission at CRUE Universidades".
Eva Alcón, President, CRUE Commission on the Analysis of Accreditation and Training of Languages. Rector, Universitat Jaume I
"I am President of the CRUE Commission on the Analysis of Accreditation and Training of Languages and I am one of the 14 women rectors out of the 76 associated universities in CRUE."
Anke Strüver, Director RCE Graz-Styria, University of Graz
"I care for deep equality: put gender justice on the agenda."
Ula Dawgiałło, Student at University fo Warsaw

"I'm a student of the Inter-faculty programme on Science in Environmental Protection at the University of Warsaw and member of the Polish Zero Waste Association. I'm preparing my master's thesis focusing on cooperation of businesses with non-governmental organisations in the implementation of Sustainable Development principles in companies."
Dana Kapitulčinová, Researcher, Charles University Environment Center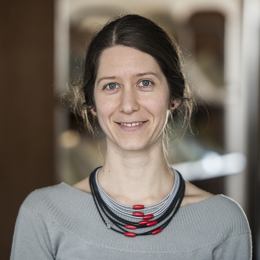 "I focus on environmental impact assessment of food consumption as part of a search for sustainable diets in Europe. I am the lead author of an innovative educational tool entitled the Nutritional Footprint Calculator, available in the Czech language, where users can learn about the link between nutrition and the environment, which links to several SDGs."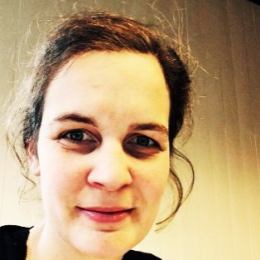 Eline Zenner, Professor, Faculty of Arts, KU Leuven
"I am assistant professor at KU Leuven (Campus Brussels), where I teach Dutch proficiency to future interpreters, translators, experts in multilingual communication and journalists. I am a researcher and an educator; but also a mother of three children. When my middle child, Adeline, was (unexpectedly) born with Down Syndrome, I became actively involved as volunteer for Downsyndroom Vlaanderen, an organization of and for parents with a child with trisomy 21. From my combined perspective as parent and academic, I emphasize the importance of transdisciplinary research in studying the perception, position, and future of people with a disability in our society. I am a coach for the Honours Programme 'Transdisciplinary Insights' on the challenge 'Strategies for non-judgemental counselling in prenatal screening for Down syndrome'."

Griet Ceulemans, Professor, Faculty of Science, KU Leuven
"I graduated in pharmacy and redirected my career towards chemistry education and sustainability. I launched the course Science and Sustainability in 2016 at the master level at KU Leuven, and I am in the process of launching a similar course at the bachelor level. I am co-founder of the Institute for the Future and the Honours Programme 'Transdisciplinary Insights' at the KU Leuven."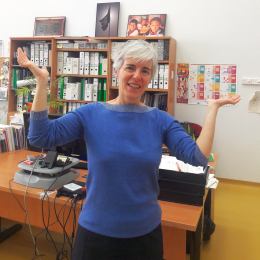 Silvia Arias Careaga, Head of the Office for Solidarity Action and Cooperation, Universidad Autónoma de Madrid
"I am the head of the University team that is responsible for the implementation of the Agenda 2030 SDGs in university policies in order to increase public awareness."
Jana Dlouhá, Researcher, university teacher, Charles University Environment Center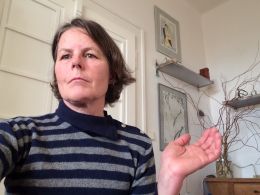 "I have been promoting dialogue on ESD at the Czech national level through development of open education resources (Enviwiki, VCSEwiki), establishing and editing a peer-reviewed journal (Envigogika), and initiating the Regional Centre of Expertise Czechia. I build on my experience from international network cooperation (former CA vice-president, UNECE working groups, and UNESCO national commissions)."


Leslie Collazo, Lecturer, Universitat de Girona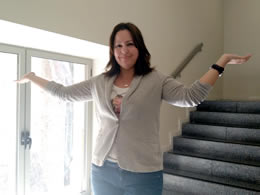 "My work is centred on embedding Education for Sustainable Development in higher education curricula. I am particularly interested in ESD professional development of university educators and have facilitated various trainings for staff and students at different universities. I am also convinced that partnership and collaborative work is needed to advance the SDGs institutionally and my research has greatly focused on exploring how co-creation processes can empower staff, students and stakeholders in bringing about change for sustainability."
Lydia Kater-Wettstädt, Post-doctoral researcher, postgraduate programme "Processes of Sustainability Transformation" (funded by the Robert Bosch Foundation), Leuphana University f Lüneburg
"I bring together and support the research of 12 PhD students within an international inter- and transdisciplinary research group aiming for high-impact contributions to the academic discourse that will enhance inter- and transdisciplinary dialogues and influence disciplinary perspectives on sustainability transformation processes (Goal 17). Furthermore, my work focuses on providing comparative insights into learning processes and transformation dynamics in two areas that have major sustainability implications in production and consumption, the food and textile industries (Goal 12)."
Marta Fonolleda, Director, Quality Assurance Agency for Higher Education of Andorra (AQUA)
"I am convinced that quality and sustainability must be connected if we want to mainstream sustainability in higher education. I am currently working with different stakeholders in Andorra to integrate the SDGs in quality assurance and enhancement systems and processes. In 2018, we received funding from the International Network for Quality Assurance Agencies in Higher Education (INQAAHE) to develop a project to define quality indicators that can measure the contribution of universities to the SDG agenda."
Nicole van Lipzig, Full professor Faculty of Science, Head of the Division of Geography and Tourism, Chair of Leuven Sustainable Earth
Petra Wlasak, RCE Graz-Styria, University of Graz
"There is no sustainable development without ending all forms of discrimination and including an intersectional perspective."
Teresa Lozano, General Secretary, CRUE Universidades Españolas
"As General Secretary of CRUE, I coordinate the implementation of actions and processes approved by the institutions in relation to the achievement of the SDGs."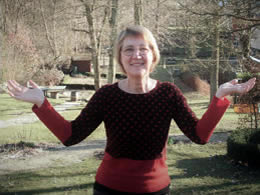 Anne Snick, SAPIRR – Systems Approach of Public Innovation and Responsible Research, Board member Club of Rome – EU Chapter, Arne Loosveldt Fonds – KU Leuven
"Science is a powerful way to structure reality, from which women in poverty are excluded. I worked out a methodology that engages these women, not as 'objects' of research, but as co-experts. Well, universities were blown away by the results we achieved, so I now help them to embed transdisciplinarity into their R&I for addressing societal challenges. Do you care for future generations? Women are experts!"
Eugenia Suárez, Executive Secretary, CRUE-Sustainability. Vice-Rector of Transversal Action and Business Cooperation, Universidad de Oviedo
"As Executive Secretary of CRUE-Sustainability, I coordinate different activities and processes aiming at implementing the SDGs in higher education."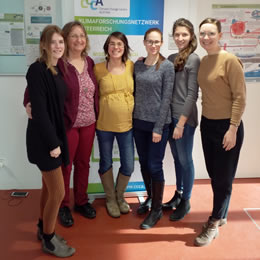 Claudia Michl, Ingeborg Schwarzl, Zsofia Schmitz, Alexandra Göd, Katharina Schwarzfurtner And Julia Kolar, Climate Change Centre Austria (CCCA) Coordination Office Team, University of Natural Resources and Life Sciences (BOKU)
"We work together as a team at the CCCA Coordination Office located at the Center for Global Change and Sustainability at the University of Natural Resources and Life Sciences. The CCCA is a research network that coordinates and promotes climate change research and strengthens and supports the Austrian science community and knowledge transfer at the interface of 25 member institutions, in order to pursue the network goals to advise politics and society in questions on the Sustainable Development Goal SDG13."
Ariane de Bremond, Executive Officer, Global Land Programme, University of Bern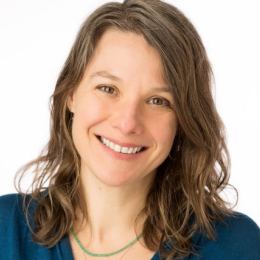 "In my role as Executive Officer of the Global Land Programme (GLP), a scientific network of the Future Earth research platform for global sustainability, I work to forge pathways for sustainable land systems and transformative land governance and to enable a systems-based approach to global sustainability through the SDGs and supporting the land systems science community to provide transdisciplinary engaged science to make them actionable."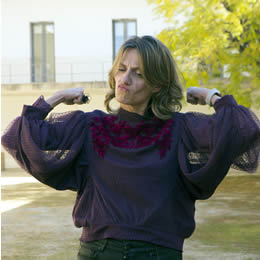 María José Rodríguez Jaume, President, CRUE Working Group on Gender Policies. Vice-rector of Social Responsibility, Inclusion and Equity, Universidad de Alicante
"As President of the CRUE Working Group on Gender Policies, I coordinate a wide variety of actions related to gender equality at Spanish higher education institutions."
Sophie van Rijn & Claudia T. Schmitt, Center for a Sustainable University, Universität Hamburg
"We initiated the programme 'SDG Ambassador' at Universität Hamburg to address the institutional implementation of all 17 SDGs. The programme honoured 51 scientists from the university who act as ambassadors for one of the SDGs, seeking to strengthen sustainability in research and develop joint projects related to the SDGs."
Rosa Maria Medir, Senior lecturer, Universitat de Girona
"I am a lecturer at the Universitat de Girona and committed to embedding sustainability within the higher education curriculum and research. My research is primarily focused on education for global citizenship and the promotion of the natural and cultural heritage using a sustainability perspective. I have developed innovative evaluation frameworks and carried out evaluations on environmental education programmes locally. I am the former director of the Institute of Educational Research at the Universitat de Girona."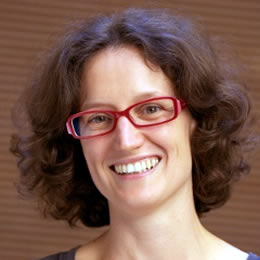 Lisa Bohunovsky, Deputy Head of the Center for Global Change and Sustainability, University of Natural Resources and Life Sciences (BOKU)
"I am the deputy head of the Center for Global Change and Sustainability and coordinator of the Alliance of Sustainable Universities in Austria. I also manage various sustainability initiatives and take part in the UniNEtZ – a project focusing on Universities and the Sustainable Development Goals, where I focus on SDG 4."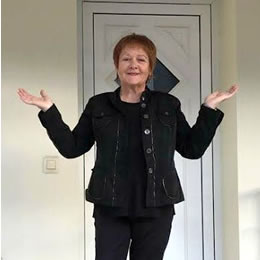 Maria Rosa Terradellas, Chair of Social Responsibility Director and senior lecturer, Universitat de Girona
"I am the director of the chair of social responsibility at the Universitat de Girona and my work and research are focused on the design and implementation of co-creation processes to advance the sustainability and social responsibility agenda in higher education and the local community. I am currently coordinating a European project that brings together all types of local and regional stakeholders to work towards the declaration of Girona as a socially responsible territory."
Lilian Fankhauser, Head of Gender Equality Office, University of Bern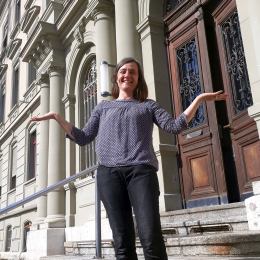 "I am committed to gender equality because it is a logical matter. Switzerland is still a very conservative country in terms of family models. This makes it very difficult for young women and men to combine family with a professional career."
Irmhild Brueggen, Appointee of the Presidential Committee for Environment and Climate, Leuphana University of Lüneburg
"I develop and support strategic sustainability actions and processes at Leuphana University. I develop and manage various projects to reduce the carbon footprint of campus operations, promote sustainable consumption, develop efficient waste management systems, etc. My work contributed to making Leuphana become a Fairtrade University in 2018 (Goals 11 & 12)."
Pilar Aranda, Vice-president, CRUE Universidades Españolas. Rector, Universidad de Granada
"As Vice-president of CRUE, I make sure that all institutional activities and processes are related to gender equality."
Claudia Call Piñol, Student at the University of Andorra and Member of the Quality Assurance Agency for Higher Education of Andorra (AQUA)
"I am currently participating in a project that seeks to connect quality assurance and the SDGs at the University of Andorra, with the aim of implementing the SDGs institutionally and enhance students' experience in sustainable development"
Raquel Heras, Lecturer, Universitat de Girona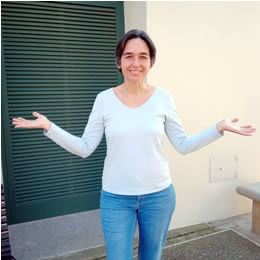 "I am in love with nature and interested in promoting outdoor learning approaches at all education levels in order to nurture affinity with nature and support sustainability actions and learning. I am currently coordinating an EU project (NANOL) that brings together higher education institutions, schools, and environmental centres to work in partnership in order to develop innovative outdoor learning for sustainability initiatives. I have also recently started to integrate service learning approaches within my teaching so that students can experience sustainability through hands-on practical experiences."
Miren Onaindia, Director, UNESCO Chair in Sustainable Development and Environmental Education, Universidad del País Vasco UPV/EHU
"I have designed and am currently coordinating a Master in Environment, Sustainability and the SDGs that promotes the co-creation of knowledge with academics and social stakeholders and seeks to empower stakeholders to implement actions for a sustainable society."
Ricarda Hille, Master student of Sustainability Science, Dean of students, Head of student initiatives, Leuphana University of Lüneburg
"As a student representative in the dean's office and spokesperson of the University's student initiatives (DSI), I promote sustainable partnerships and collaborations within Leuphana University and beyond. Through networking and partnership building, I empower students to get involved in student-led sustainability initiatives (Goal 17)."
Mariola Zalewska, PhD student and lecturer, University of Warsaw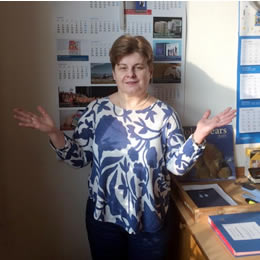 "I am a PhD researcher and lecturer at the University of Warsaw as well as Acting Director of the University Centre for Environmental Studies and Sustainable Development. I am a senator and chairperson of one of the University of Warsaw Senate committees. I have authored many articles on sustainable development indicator frameworks and monitoring & evaluation of sustainable development goals. I am also the organizer of the Conference #1-4 SD Polish Roadshow."


Małgorzata Roge-Wiśniewska, Lecturer, University of Warsaw
"I am a lecturer, trainer, ICF coach, and consultant in environmental management and assessment, R&D and CSR. I am the Course Director of the Erasmus Mundus MSc Course 'Geo-information Science and Earth Observation for Environmental Modelling and Management' (GEM) at the University of Warsaw; member of the National Commission for Environmental Impact Assessment; Vice Chairperson of Environmental Assessment Consultants Association; and member of the scholarship programme council at the Municipal Water Supply and Sewerage Company in the Capital City of Warsaw, Joint Stock Company."
Anna Kalinowska, University Centre for Environmental Studies and Sustainable Development, University of Warsaw
"I am the former director of the Centre for Environmental Studies and Sustainable Development at the University of Warsaw and author of many books, textbooks, and articles on sustainable development and Education for Sustainable Development. I am co-organizer and Council member of the RCE Warsaw Metropolitan and member of the Informal Advisory Committee on Communication, Education and Public Awareness of the Convention on Biological Diversity (IAC/CEPA CBD)."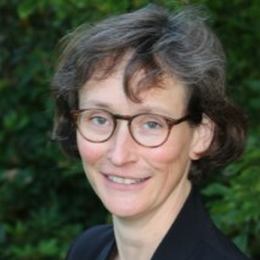 Corinne Vandermeulen, Professor, Faculty of Medicine, KU Leuven
"My research interests lie predominantly in preventive medicine and specifically in vaccinology. On top of my research and teaching activities, I am a coach for the Honours Programme 'Transdisciplinary Insights' on the challenge 'A way to understand the circumstances that influence refusal of childhood vaccination', in which transdisciplinary teams of students (MScs and PhDs) and societal actors are trying to develop alternative solutions regarding vaccine hesitancy. They are contributing to the good health and well-being target of the Sustainable Development Goals."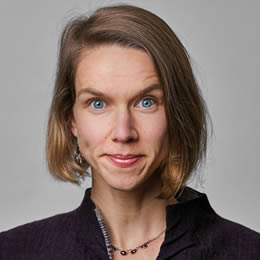 Jaqueline Loos, Junior professor for Research into the Sustainable Use of Natural Resources, Leuphana University
"My research on 'Wildlife, Values, Justice: Reconciling Sustainability in African Protected Areas' explores ways to protect natural habitats and ecological functions and to halt biodiversity loss (Goal 15). Moreover, I investigate the potential of protected areas to mitigate poverty (Goal 1) by reducing inequality, and I contribute to education and knowledge exchange through collaborative work with Zambian and Tanzanian research institutes (Goal 4)."
Resma Punjabi, Officer, Quality Assurance Agency for Higher Education of Andorra (AQUA)
"I am currently working on a pioneering project that seeks to connect quality assurance and the SDGs. I support a group of stakeholders and an international board to define a series of sustainability indicators to be integrated in quality assurance processes."
Clara Diebold, Research Associate, Centre for Development and Environment, University of Bern
"I was a founding member and long-time co-president of the students' association for sustainable development at the University of Bern (BENE). In our team, we aimed at bringing together interested students to foster implementation of sustainability-oriented projects. For example, we developed a map of our city that shows shops, cafés, restaurants, and other businesses that promote sustainable consumption (SDG 12). Currently, I'm working as a research associate in various projects that are all closely related to the SDGs. Whether my job concerns the investigation of land use changes and human well-being in Madagascar, the analysis of Switzerland's sustainability objectives in relation to the SDGs, or supporting students in implementing their SD projects, my aim is always to find and foster new ways of acting that take us forward towards a more sustainable world."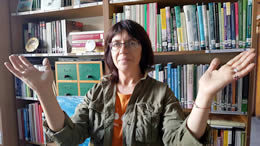 Anna Batorczak, Lecturer, University Centre for Environmental Studies and Sustainable Development, University of Warsaw
"I am an academic teacher, educator, and popularizer, passionate about Education for Sustainable Development. I have coordinated many EU projects on ESD and authored many books and articles in this field. I am co-organizer and Council member of the RCE Warsaw Metropolitan and coordinator of the MSc course on Sustainable Development at Warsaw University. I am also acting as an expert for the EU in H2020 projects."